WHAT SHOULD I LOOK FOR IN A PICKUP TRUCK?
Choosing the right pickup truck for the job helps maximize your productivity. Before you start your vehicle search, consider the types of cargo you carry or tow, whether you typically drive on poorly maintained roads or in harsh weather conditions and if your truck is for work or for personal use.
TOWING AND PAYLOAD
When you use your pickup truck to tow or haul, keep its Gross Vehicle Weight Rating, or GVWR, in mind. This refers to the combined weight of the truck, driver, passengers and all cargo.
One of the first things to determine when purchasing a pickup truck is towing capacity. Pop-up campers, horse trailers and boats all weigh different amounts and require different types of hitches. Start by understanding the weight of your trailer, then consider the type of hitch required to tow confidently. For especially heavy trailers, consider a truck with dual rear wheels—also called a dually.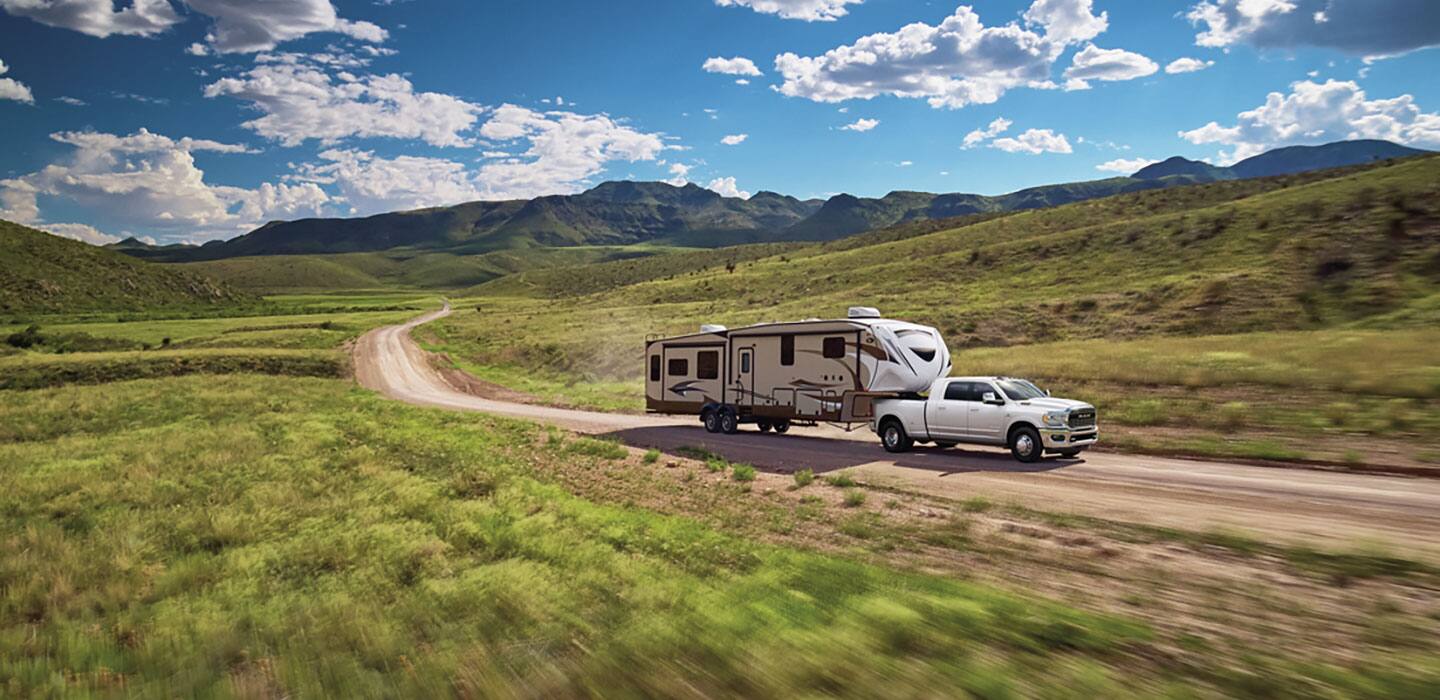 If you frequently use the bed of your pickup truck, consider available features like a multifunction tailgate (available on Ram 1500 models only) that make it easy to access the cargo area. Additionally, features like automatic load leveling (available on Ram 1500, 2500 and 3500 models) can help keep your payload steady when driving on bumpy roads—useful if you're working on a farm or in a construction zone.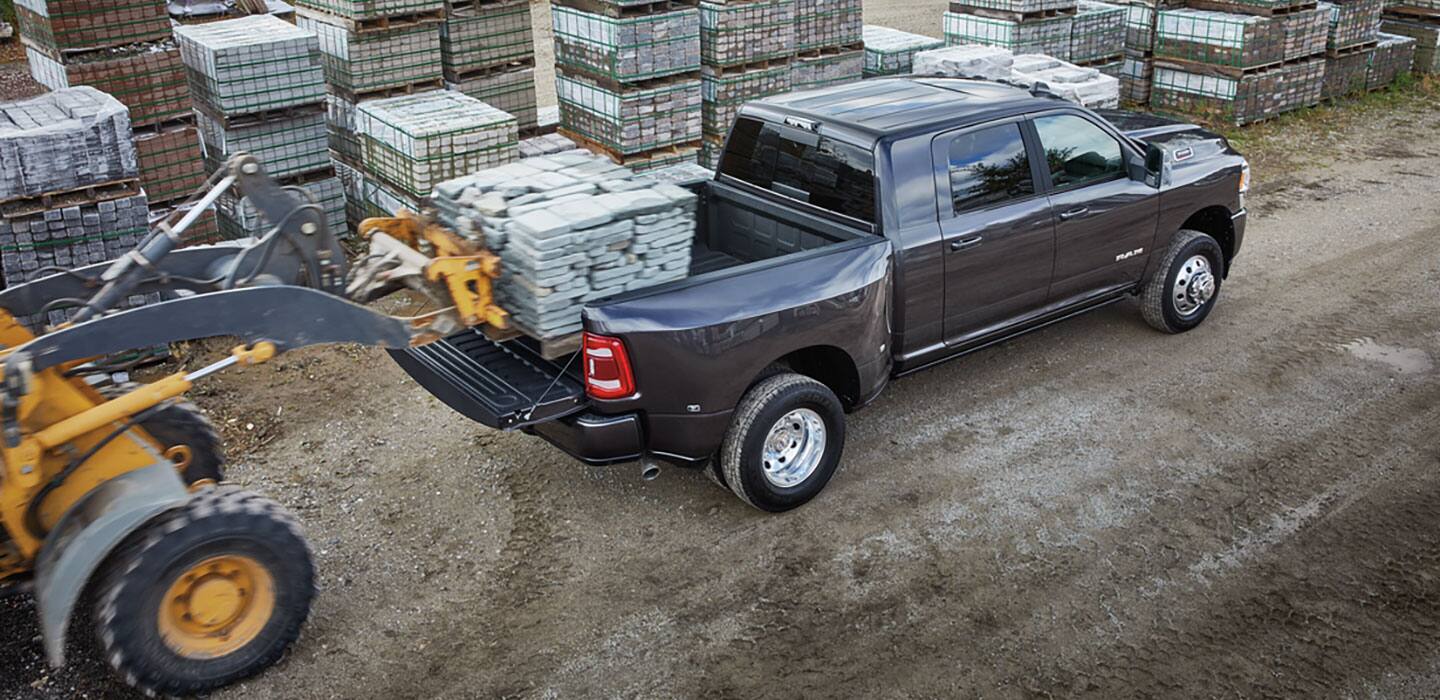 PERFORMANCE AND EFFICIENCY
Choosing the best engine and transmission for your pickup truck depends on how you'll be using it. Consider the following for the optimal balance of performance and efficiency.
Engine performance can be measured in several ways. Two of the most important are horsepower and torque. Generally, a higher maximum torque rating will indicate greater towing capacity (due to its low-end power), while higher horsepower numbers will indicate the ability to accelerate while under load. Both combined will give you an idea of how your vehicle will perform while towing.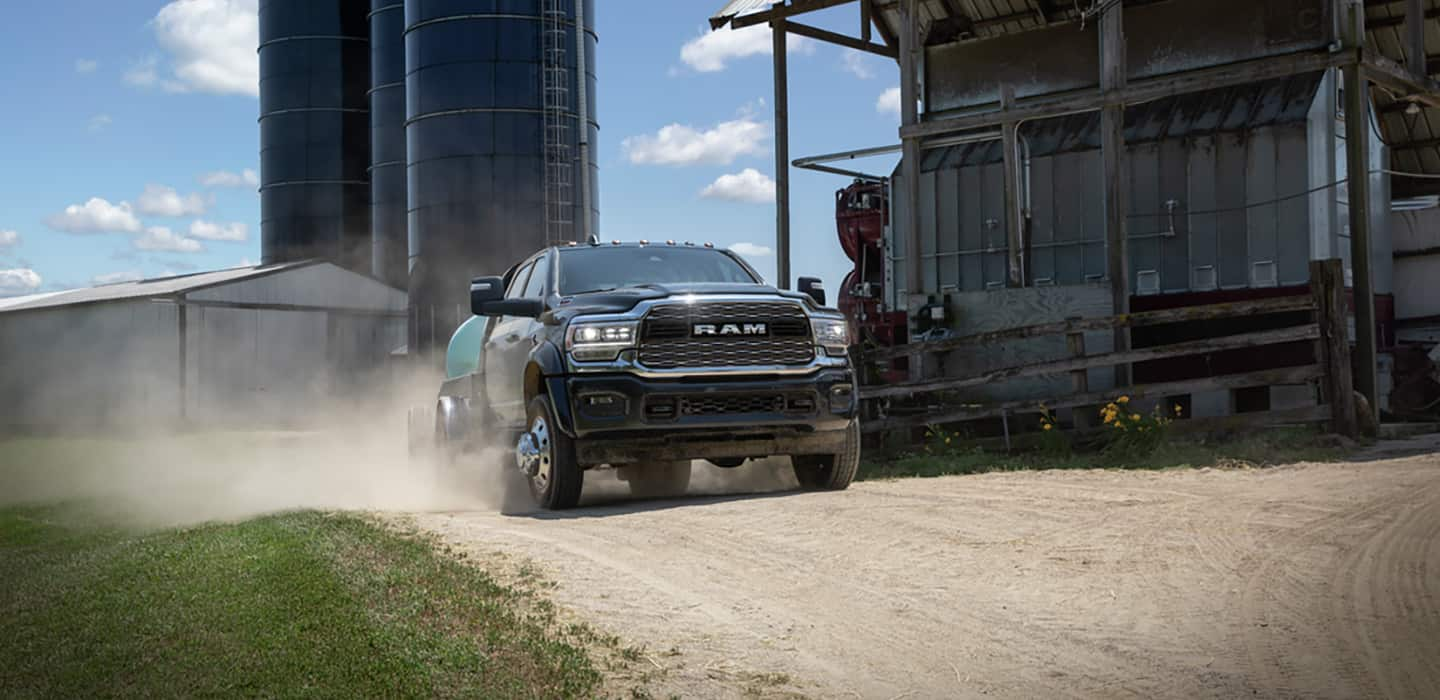 To help get the most out of your engine, many Ram trucks offer available efficiency-boosting features like an eTorque Mild Hybrid System (available only on Ram 1500) and Active-Air® Grille Shutters, which open and close to optimize engine cooling based on your speed, load and engine temperature.
SEATING
If you have to transport a crew to a jobsite or want to use your work vehicle to take your family out on the town, Ram trucks come in several cab sizes: Regular, Crew, Quad Cab® and Mega Cab®.
TRUCK CAB SIZE COMPARISON
---
Different types of truck cabs meet different needs. Generally, regular cab pickup trucks accommodate more payload, while four-door cabs offer a more passenger-oriented experience. A Regular Cab truck features two doors and one row of seating for up to three passengers. Four-door trucks like the Quad Cab®, Mega Cab® and Crew Cab feature two rows of seating for up to six passengers. Note that the Mega Cab comes with the most interior volume and passenger room compared to the other cab sizes.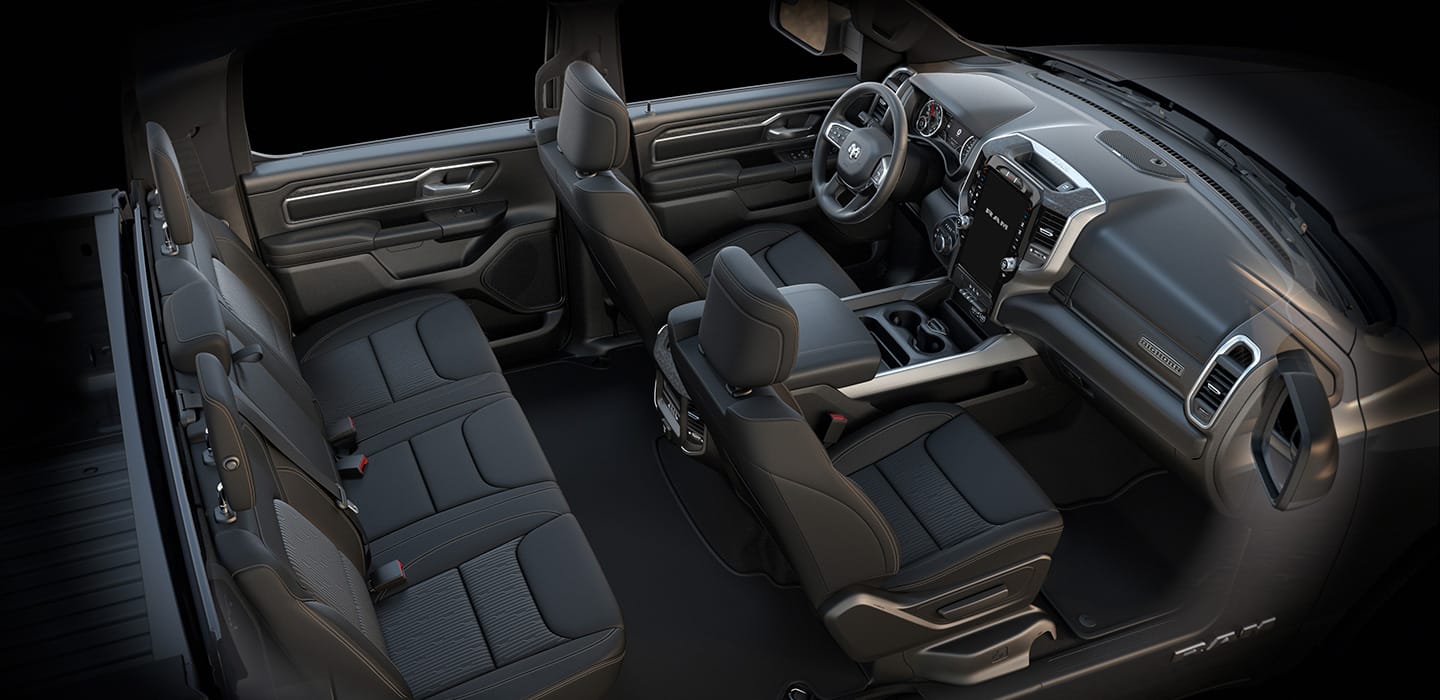 PICKUP TRUCK USES
Whether your pickup truck will be used for recreation or on a worksite, knowing how you'll use your pickup truck is an important factor when choosing the right one.
The Ram Chassis Cab can be configured with two cab types, four cab-to-axle lengths and nine wheelbases, offering a multitude of upfit options and capabilities for nearly any job imaginable.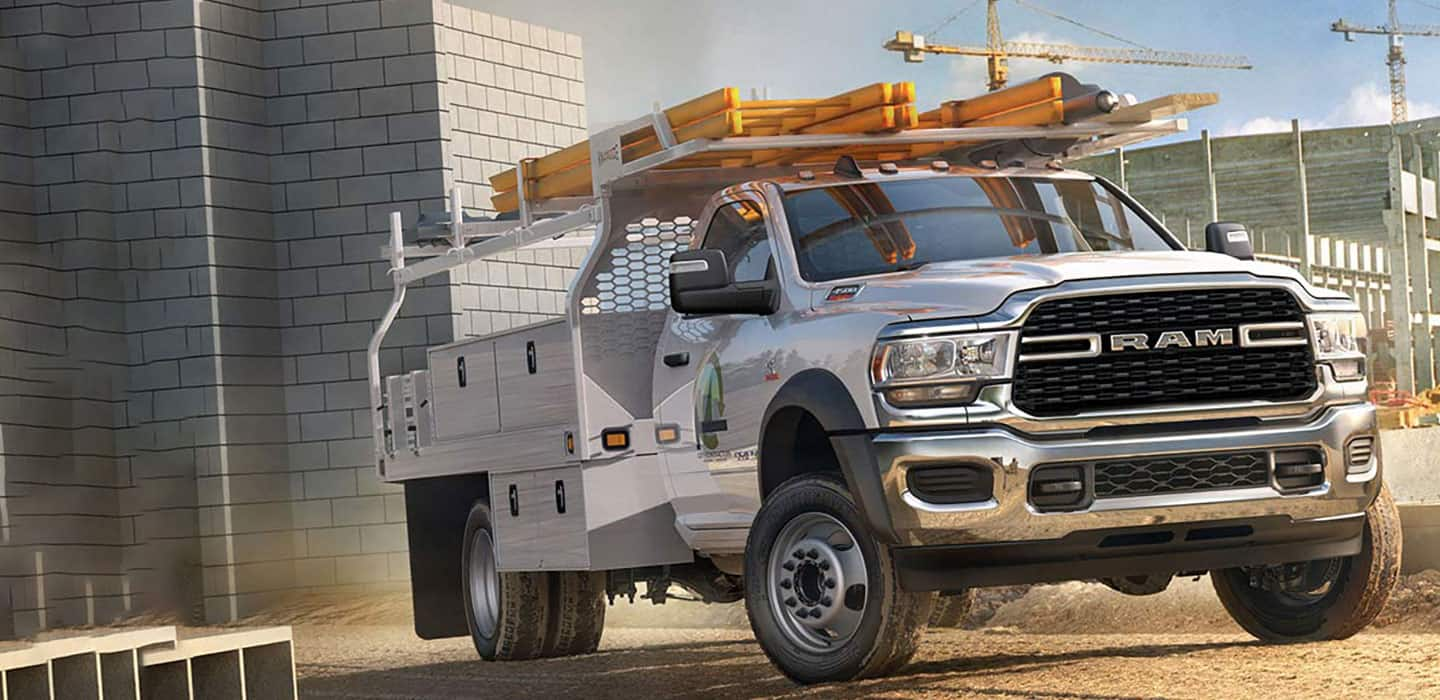 Add an aftermarket snowplow to the front of your Ram truck to power through some of the toughest weather Mother Nature has to offer.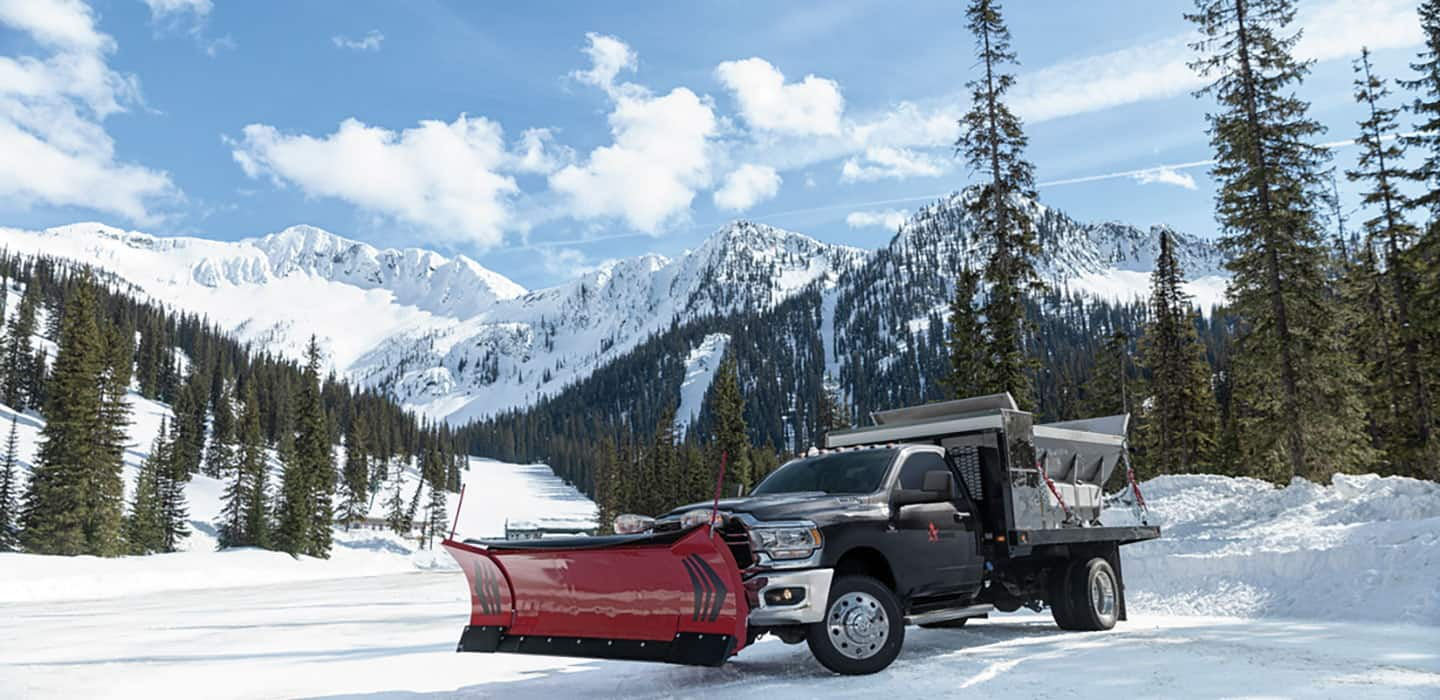 On Ram Chassis Cab trucks, PTO capability is available from the left or right side of the transmission, with both 4x4 and 4x2 configurations, to accommodate a variety of upfits and auxiliary functions.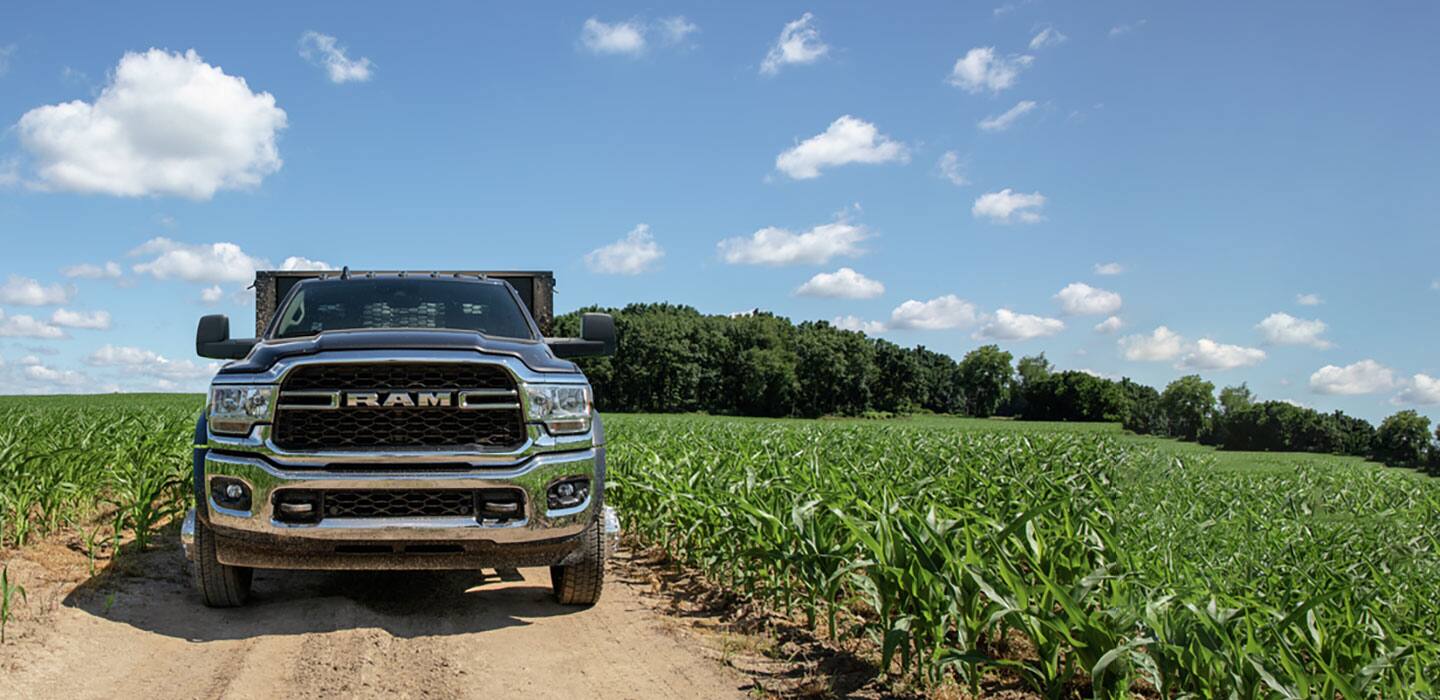 RAMBOX® CARGO MANAGEMENT SYSTEM
---
The RamBox® Cargo Management System (available on Ram 1500, 2500 and 3500 models) offers versatile, weatherproof, lockable, illuminated and drainable storage bins and a 115-volt power outlet.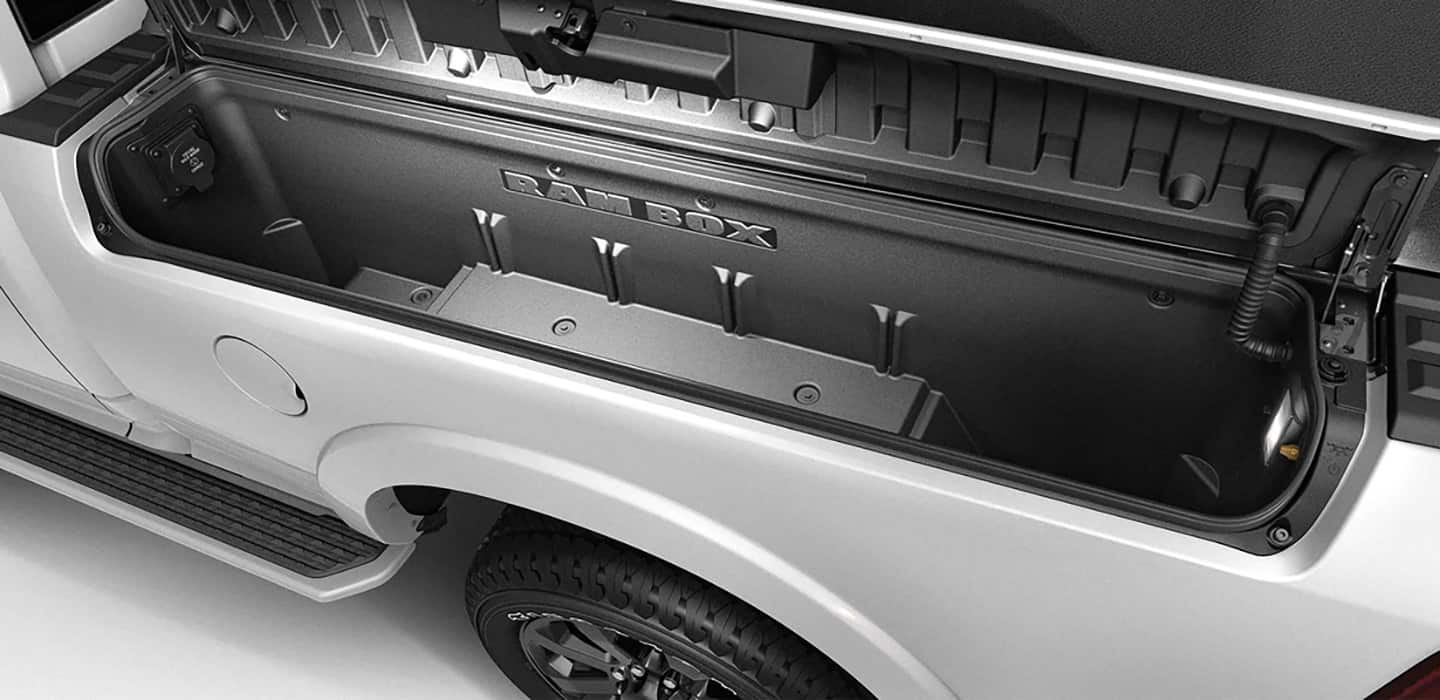 WHAT ARE THE DIFFERENT TYPES OF TRUCKS?
HALF-TON TRUCKS
Half-ton trucks, also called light-duty trucks, are typically pickup trucks with a Gross Vehicle Weight Rating (GVWR) of up to 8,500 pounds. The Ram 1500 is a half-ton truck that offers an ideal balance between towing capacity and vehicle size. It's well-suited for most jobs that require equipment you can load into the bed yourself. The Ram 1500 Crew Cab or Quad Cab®, both with four doors, is a good choice for balancing passenger comfort with towing and hauling capacity.
HEAVY-DUTY (HD) TRUCKS
For bigger jobs, the Ram 2500 (a three-quarter ton truck) and Ram 3500 (a one ton truck), also called heavy-duty trucks or full-size pickup trucks, offer impressive towing and hauling capacities as well as enhanced engine power. The Ram 3500 is also available in single- or dual-rear-wheel configurations.
CHASSIS CAB TRUCKS
To accommodate a variety of commercial uses, a Chassis Cab truck comes with only the cab and cab axle lengths preconfigured. Add nearly any upfit to your Ram Chassis Cab to suit your work needs.