Quality And Durability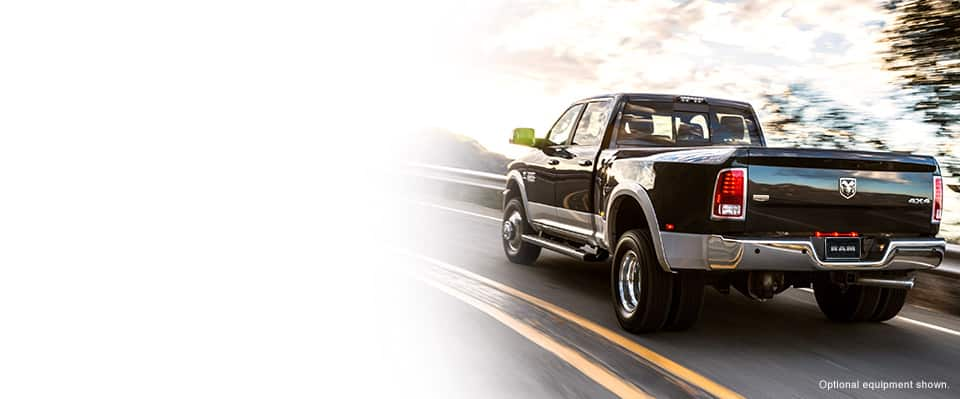 WE STAND BEHIND OUR TRUCKS
UNSURPASSED POWERTRAIN LIMITED WARRANTY+
We build Ram trucks to last. That's why we have the confidence to back our diesel-powered trucks with a 5-Year/100,000-Mile Diesel Powertrain Limited Warranty+ and our gas-powered trucks with a 5-Year/60,000-Mile Powertrain Limited Warranty+.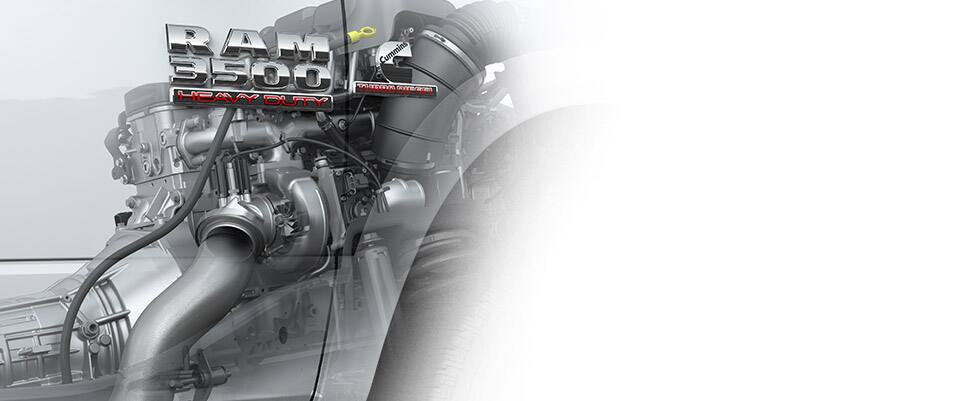 CUMMINS® ENGINE
SMART DIESEL EXHAUST
The available 6.7L Cummins® Turbo Diesel I6 engines incorporate the Class-Exclusive smart exhaust engine braking technology+ to help control the descent of a vehicle on a downward slope. Working much like cruise control, the engine brake uses a variable nozzle on the turbo to maintain smooth, less aggressive braking while helping to provide vehicle stability and reduced wear on the disc brakes. It is especially handy when hauling heavy loads.
TORTURE TESTED
RAM TRUCKS TAKE THE HEAT
The Ram 3500 is born from rigorous quality testing and decades of engineering for the extreme. We put our Ram Heavy Duty models through upwards of 40,000 hours of intense vehicle testing in the harshest scenarios on and off the road.
Close
video

ADDITIONAL FEATURES


6.7L CUMMINS® ENGINE
Whether it's Best-in-Class maximum towing+, a 14,000-lb maximum Gross Vehicle Weight Rating (GVWR)+ or Best-in-Class 15,000-mile oil change intervals+, the available 6.7L Cummins® Turbo Diesel I6 engine delivers.


50 KSI Steel frame
We've equipped the Ram 3500 with a high-strength hydroformed 50 KSI steel frame with eight crossmembers and an available rear axle crossmember for gooseneck or fifth wheel hitch.