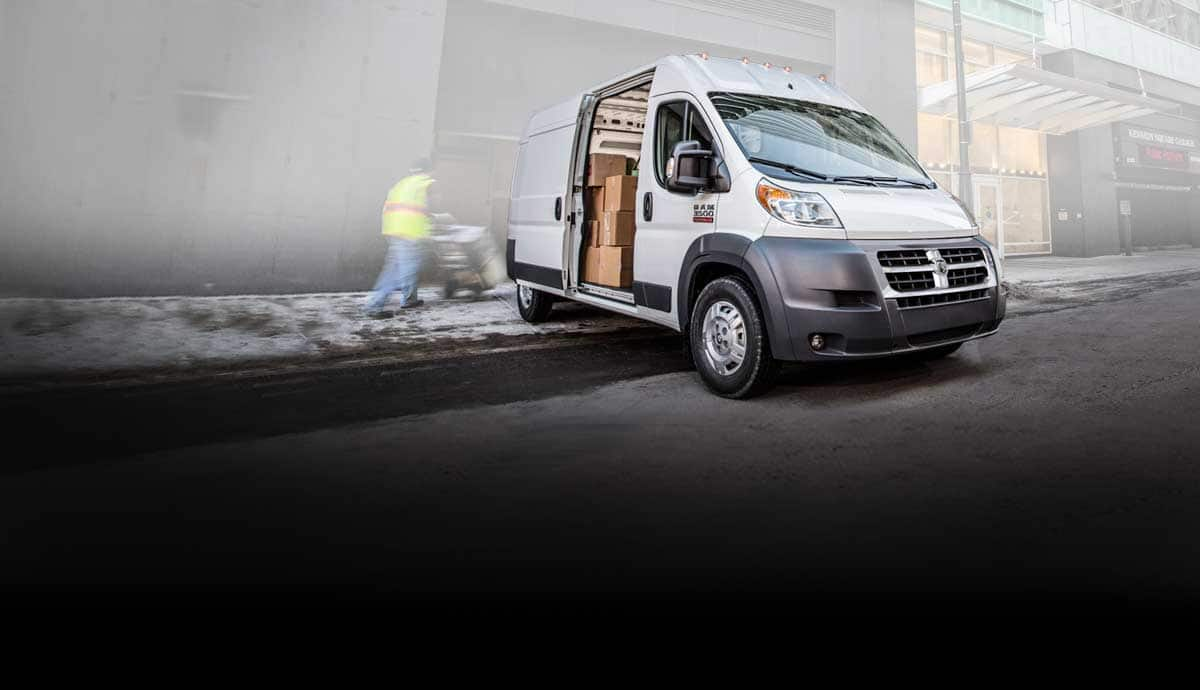 Best-In-Class
Cargo Width
Between
Wheel Wells+
The Power to Haul Your Load
Optional Equipment Shown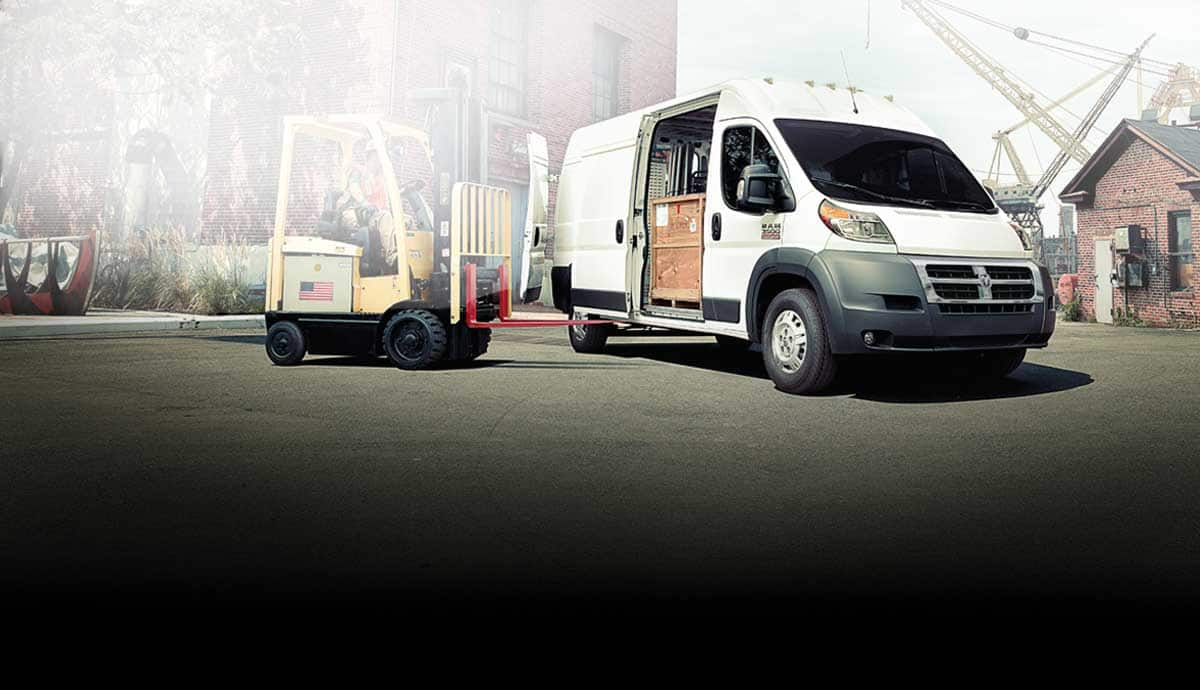 Best-In-Class
Standard

Cargo
Height of 65 Inches+
Work Room with Headroom
3500 Cargo High Roof model shown. Starting at MSRP*
Optional Equipment Shown. Properly Secure All Cargo.

260-DEGREE
REAR-DOOR OPENINGS
The rear doors swing open 260 degrees, folding almost flat to the side of the van. They provide an incredible amount of easy access, even in the tightest spaces. Doors also have built-in 90- and 180-degree detents, providing for various loading or unloading situations and giving you control when opening.
DURABILITY
The Ram occupant protection system is designed to help keep your most precious cargo safe and secure.
Close
video


MODULAR
THREE-PIECE FRONT FASCIA
In a work vehicle, uptime and cost of operation are even more important. And this three-piece modular front fascia was designed specifically to simplify service and help reduce repair costs, keeping the van on the road longer and with a lower total cost of ownership.
RAM promaster®

RAM FOR WORK

The Ram ProMaster® provides superior on-the-job performance while helping your business carry more to more places.


Explore the features and upfits of our cargo vans and watch how we used them to do good work for a great cause.Explore Now

No matter which powertrain you choose, you'll get incredible efficiency to match the impressive capability of this proven work vehicle.

This advanced V6 engine combines an impressive 280 horsepower with superior efficiency.

With astounding capability, the Ram ProMaster® presents the best option for a delivery vehicle or an entire fleet.